FEATURED PROJECT
Perivale
An Outdoor Escape

Crafted by Acqua Design, this covered patio is more than an extension of living space; it's a year-round retreat to enjoy games, movies, and relaxation in any weather, with style that caters to every season.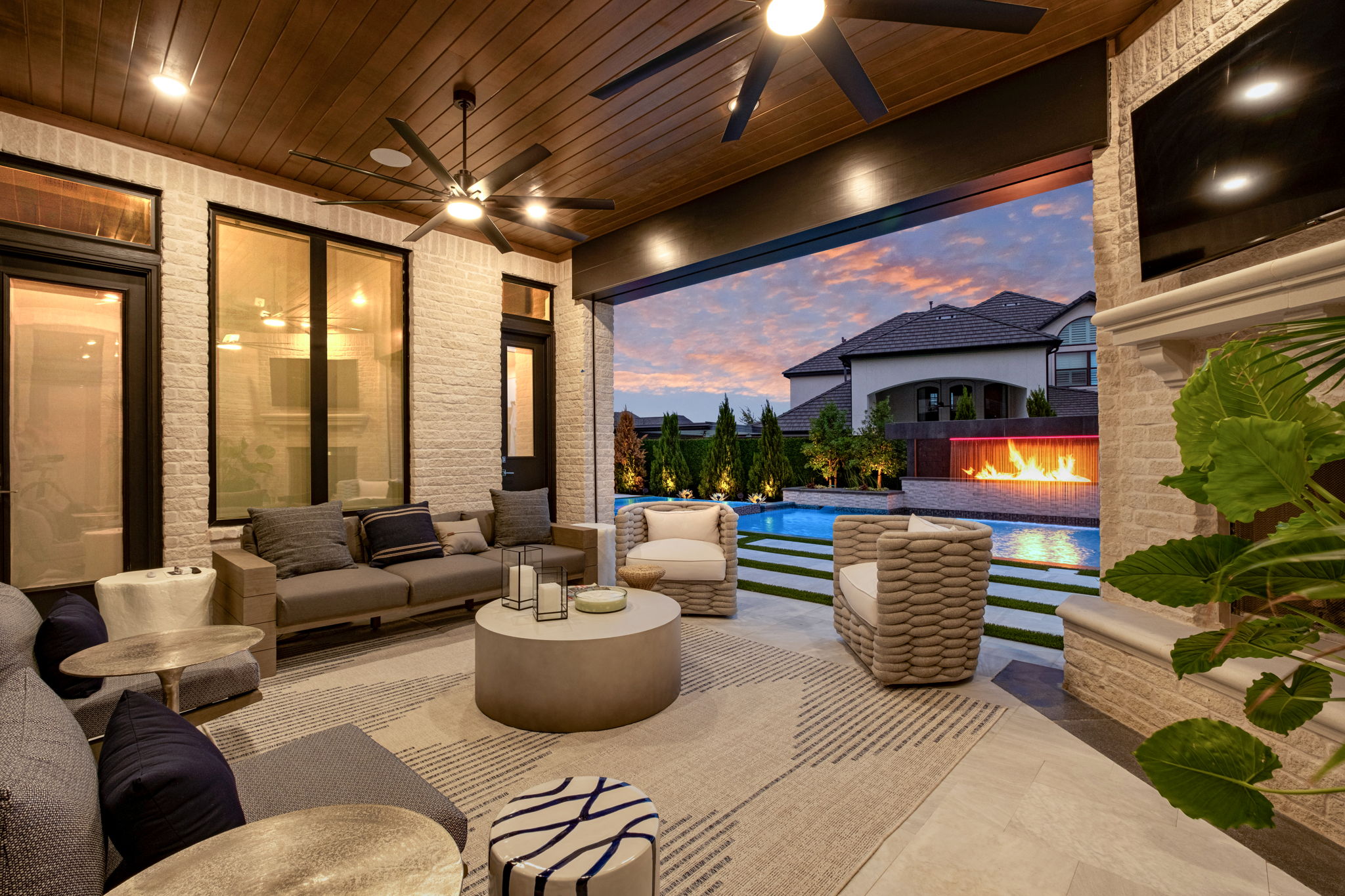 Elemental Elegance: Fire, Water, and Light
A masterful blending of elements marks this Acqua Design feature. A crackling fire pit sits behind a waterfall, its flow illuminated by LED lights, creating an unforgettable outdoor spectacle.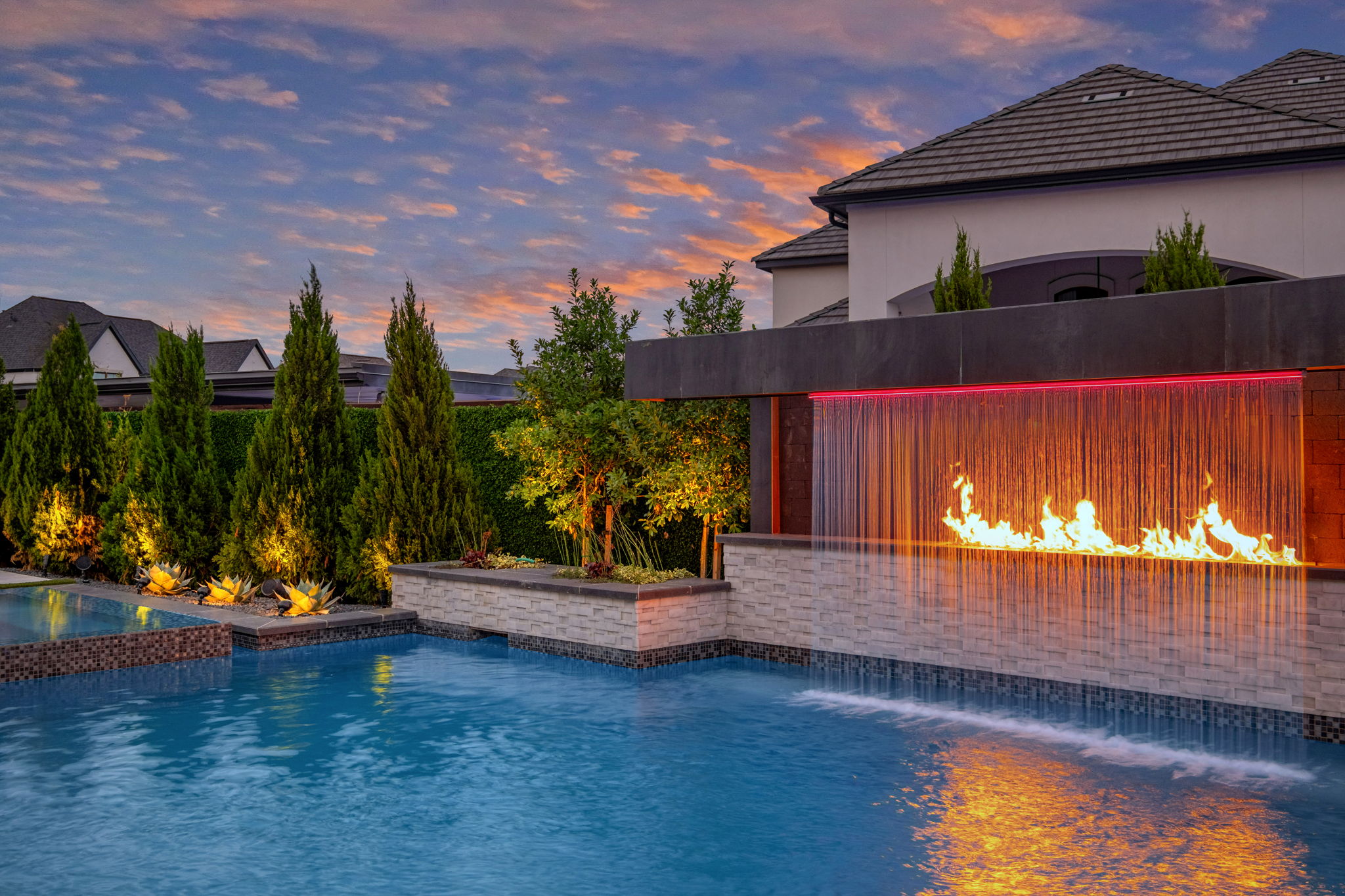 Another Satisfied Customer!
Read the glowing review for this very project. After a challenging start with another company, Acqua Design came to the rescue, delivering professionalism, integrity, and the dream backyard. Interested in making your own backyard dreams come true? Contact us today!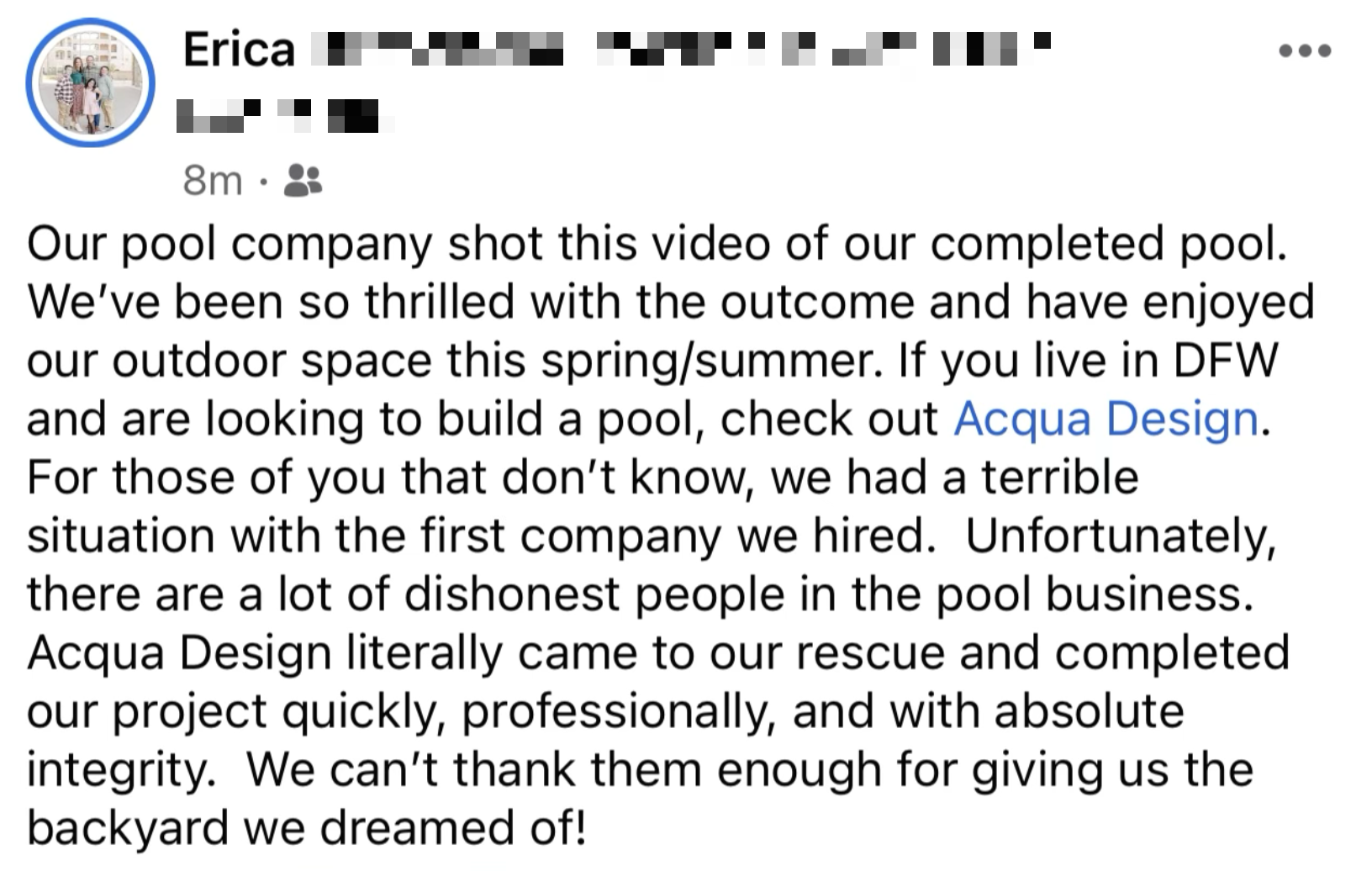 Ready to build your own private resort?
Contact us today to schedule your free consultation!